With Caresyntax improving your financial performance, you can grow your surgical service line with increased volume, reimbursement and profitability
Caresyntax provides unique metrics around surgical technique, decision making and team dynamics that enable hospitals to create Centers of Excellence, engage in Value-Based Payment models and be part of High Performance Networks.
Reduce Total Cost of Care
Empower front line staff to reduce both direct and indirect costs of care with data, analytics, and workflow management. Financial Insights are based on data from your EHR, Inventory and Financial systems to help your team identify cost-savings.
Investigate and reduce variability in supply/implant costs per case and creating Lean Case Carts
Leverage Video and Big Data to reduce case delays, turnover times and case length
Reduce surgical complications and hospital length of stay with codified best practices in the Caresyntax platform
Safely perform higher acuity cases in ambulatory surgical centers and hospital outpatient departments instead of inpatient settings with Caresyntax patient safety functionality to reduce cost of care and improve margins
Enhance Service Line Excellence and Marketability
Create Centers of Excellence focused on specific service lines like Cardiovascular, Orthopedics, General Surgery, and Spine. Pre-built and customizable data and analysis tools help you identify new service line growth opportunities and drive marketing efforts with real-world evidence.
Through the platform, you can:
Codify procedure preferences and best practices in order to reduce variability and ensure service line excellence
Enable expert procedure support with remote telepresence in the OR for specific service lines
Access real-world data around novel new types of metrics, including surgical technique and teamwork dynamics, that can be used to market your hospital's culture of safety and excellence
Enable capacity planning and operational planning for increased growth opportunities. Caresyntax-equipped hospitals have reported new efficiencies that include:

1.5 times more surgeries per day, based on increased case capacity
$324K additional revenue per OR
$515 additional savings per OR, based on better block time usage
Optimize Volume and Value-Based Procedure Payments
The Caresyntax platform provides hospitals and ambulatory surgery centers the right levers to optimize both fee-for-service contracts and new value-based contracts with payers and large employers. Caresyntax integrates unstructured surgical data from imaging and video with structured data from EHR, Finance, Inventory to give you a more complete picture of surgical care to proactively manage risk and negotiate better value based contracts:
Use these insights to:
Create novel early indicators of risk with Video and Big Data – get key insights into surgical technique, surgical decision making and surgical team dynamics

Reduce surgical complications, length of hospital stay and readmissions with evidence based workflow

Enhance patient safety and adherence to best practices by tracking errors and adverse events

Identify and mitigate sources of surgical variability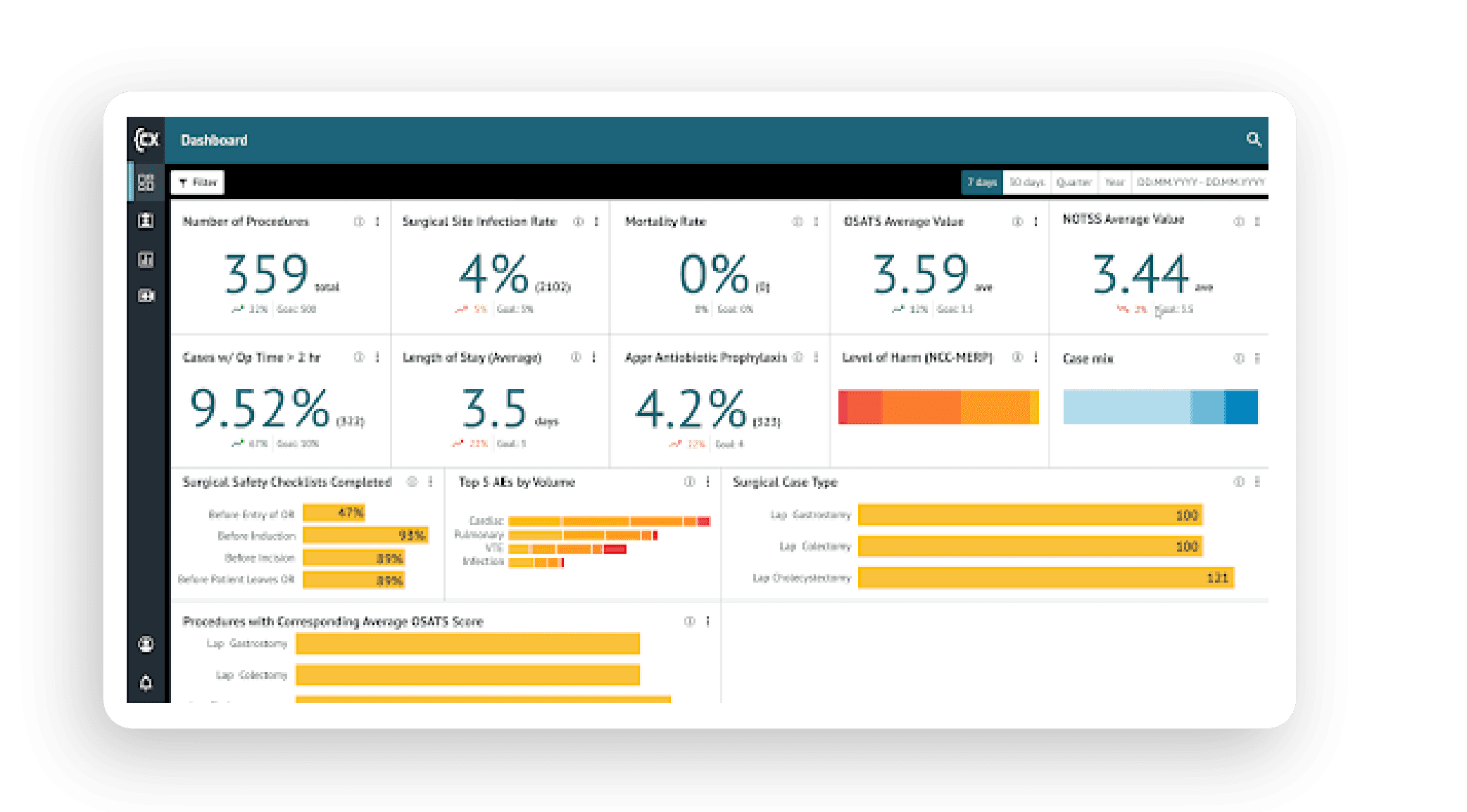 Advancing Financial Goals for Providers, Surgeons, and Insurers & Risk Managers
Let's Continue the Conversation!
Want to learn more about Caresyntax and how its capabilities can work for you?