With Caresyntax supporting your clinical performance, you can improve quality of care and patient safety.
Caresyntax provides integrated data, workflow, and analysis tools to drive better patient outcomes, satisfaction, and safety.
Support Surgical Decision Making for Precision Medicine
Personalize surgeries to patient specific variations with Caresyntax. Practicing surgeons can continuously improve their surgical decision making to identify the appropriate surgical approach based on their evolving practice. The Caresyntax solution allows storing both subjective and objective components of the surgical workflow and personalizing their workflows for individual patients:
Enable surgeons to identify variability, investigate their cases, implement change and monitor their cases

Using checklists for codifying surgeons' best practices and preferences

Estimate risk of postoperative complications using patient's preoperative data

Apply bookmarks and annotations on surgical video to showcase surgeon preferences and illustrate their preferred approach
Increase Patient Safety and Satisfaction
Happy patients returning to their normal function is the best sign of a successful practice. Enable your clinical teams to improve patient satisfaction, outcomes and safety by first integrating data from various Hospital Information Systems and PROM/PREM tools of the hospital's choice, and then providing key insights - Insights that can be reviewed in less than two minutes by busy clinicians.
With our platform, you can:
Track outcomes like Surgical Site Infections, Length of Hospital Stay, Surgical Site Infections, Recovery Time etc to increase patient safety and reduce surgical complications

Integrate with appropriate PROM/PREM tools to track Patient Experience and Satisfaction

Analyze everything down to non-technical and teamwork skills with synchronized video and case data

Evaluate and mitigate areas of high risk with appropriate decision support tools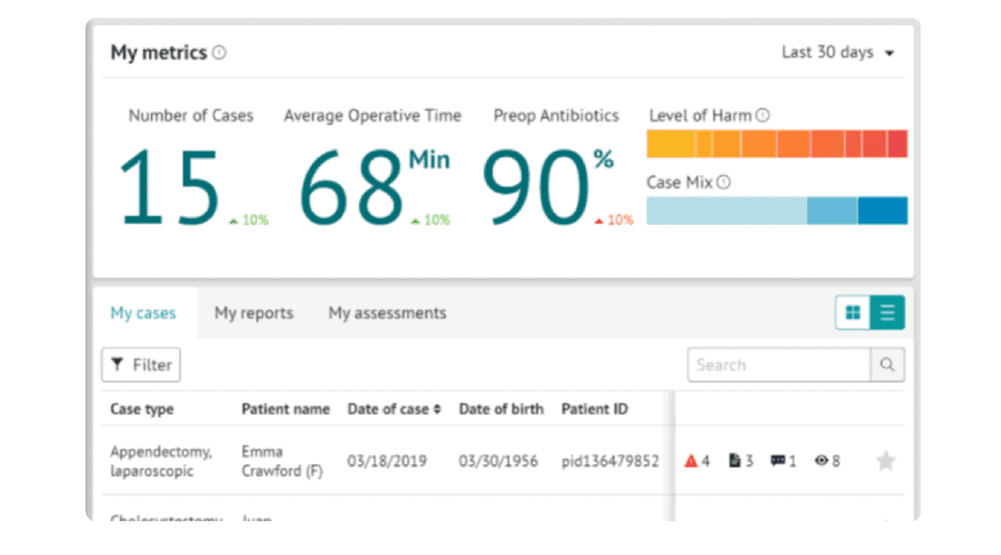 Enhance Surgical Technique and Pathways
Busy clinical teams are finding it harder and harder to keep track of rapidly evolving surgical techniques and evidence. Caresyntax enables surgeons to continuously enhance surgical technique regardless of their years of experience. Our vendor-neutral solution unifies Video and Big Data to create a High-Fidelity Surgical Record™ for analyzing specific phases of the procedure.
Through the platform, surgeons can:
Analyze performance and outcomes with synchronized Operating Room video, Endoscope or Exoscope video, case data, and customizable metrics

Consult with experts in real time in the OR with telepresence and enable higher degree of collaboration

Apply bookmarks and annotations on surgical video to focus analysis on key surgical phases

Leverage standardized technical skill frameworks like OSATS, GOALS, GEARS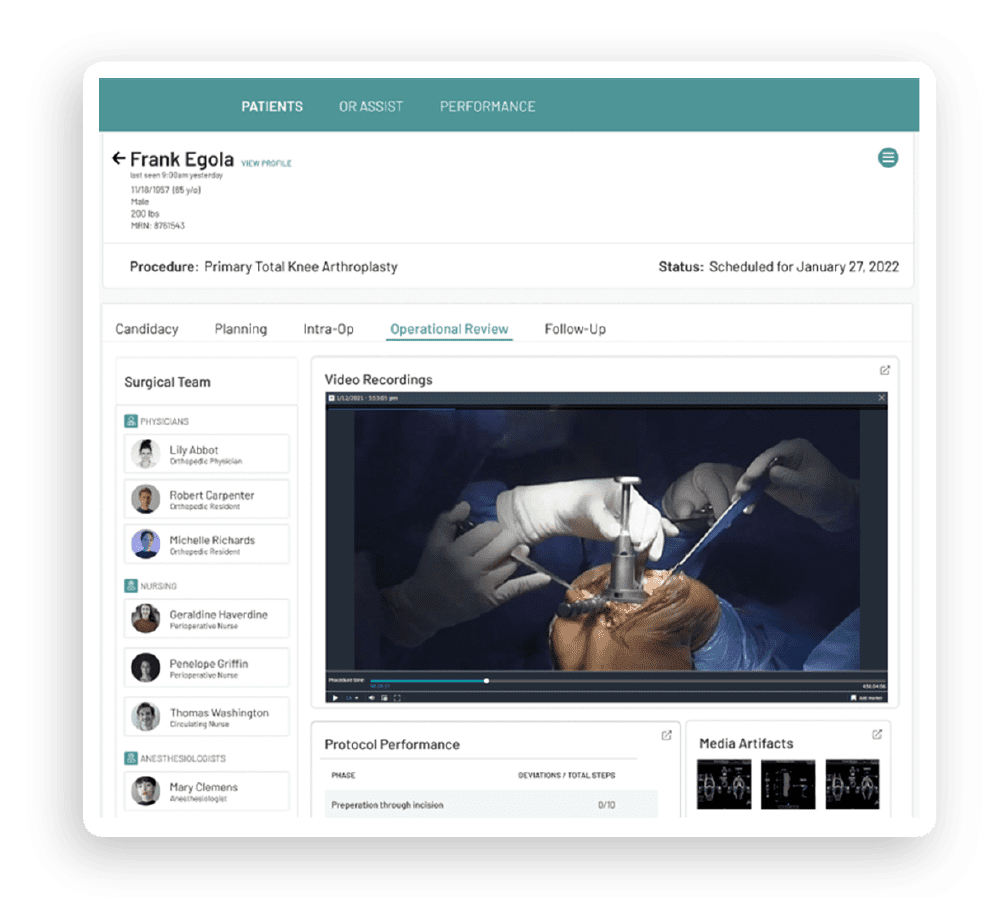 Advancing Clinical Goals for Surgeons, Providers, and Insurers & Risk Managers
Let's Continue the Conversation!
Want to learn more about Caresyntax and how its capabilities can work for you?