Grow Surgical Service Lines
Grow your surgical volume and profitability by showcasing your superior quality, patient satisfaction and efficiency to payers, patients, referring physicians and large employers.
Gain market share with service line excellence.
Attract new covered lives and increase case volume with Centers of Excellence

Improve profitability with reduced length of stay and safe movement to ambulatory surgical centers and outpatient departments

Identify new revenue opportunities through participation in value based surgery contracts and innovation programs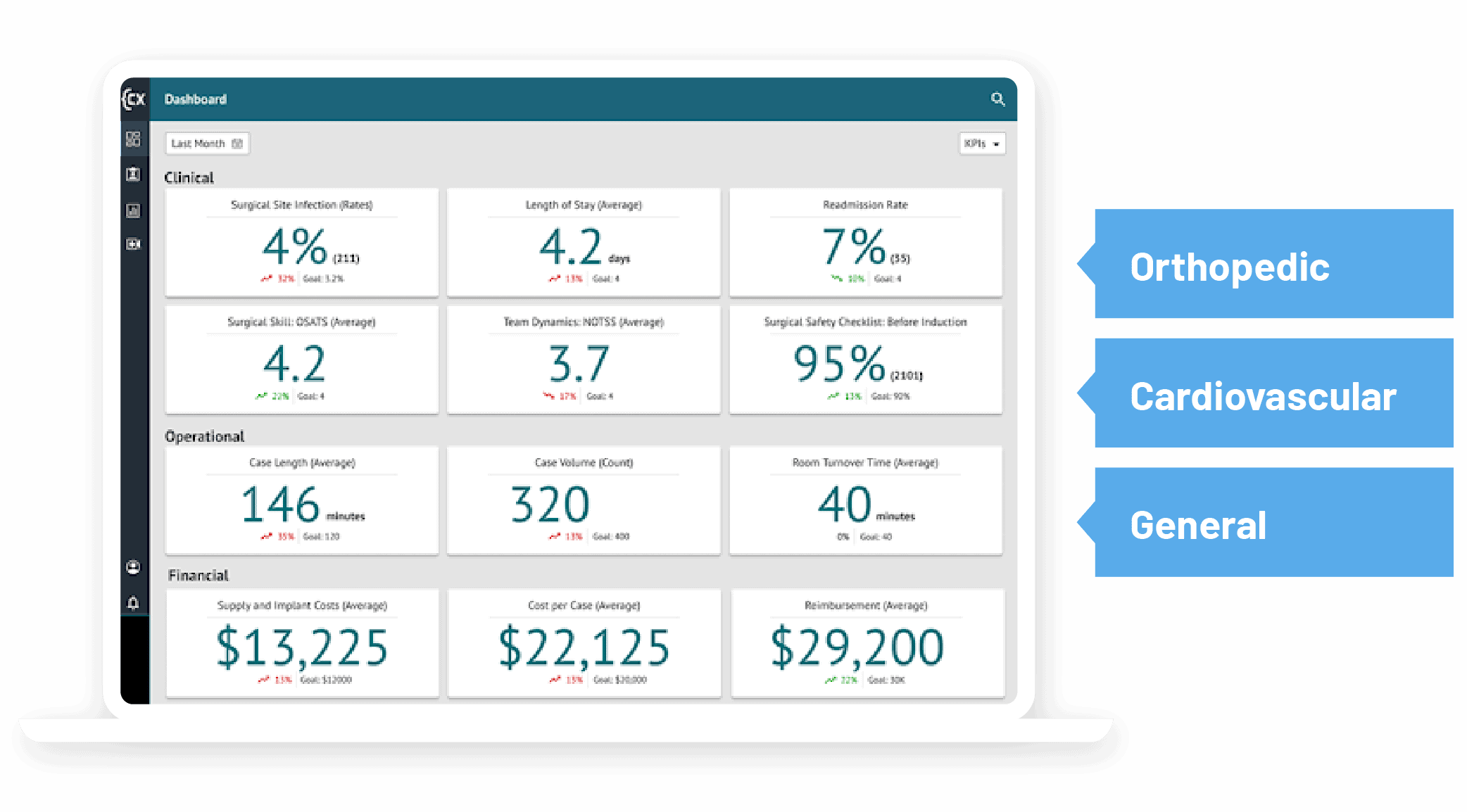 Attract and Retain Top Surgeons
Top surgeons have a choice of where they operate - make your hospital the preferred choice with Caresyntax.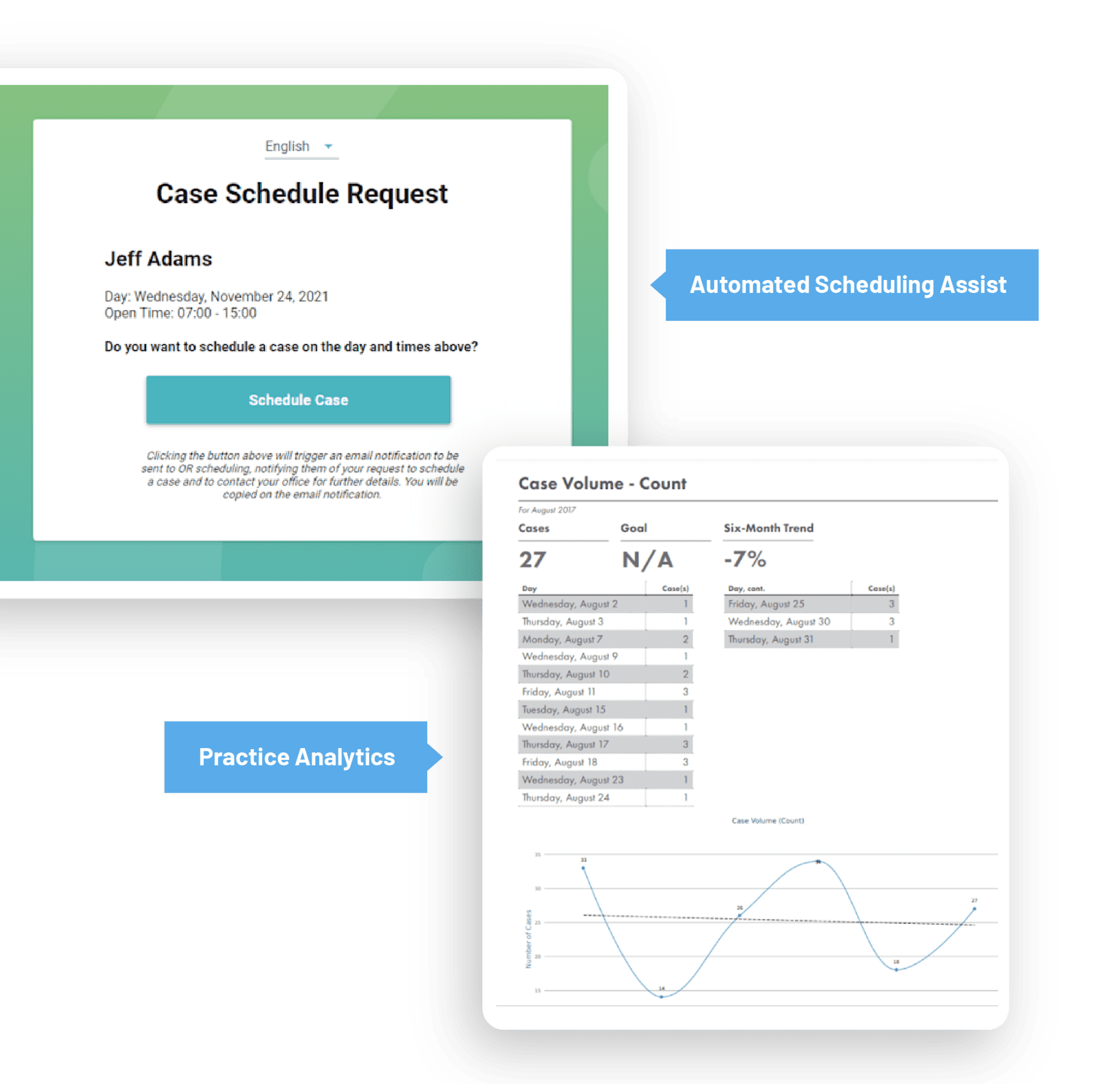 Improve the surgeon experience through data-driven surgery support.
Enable surgeons to get their cases booked easily and effectively

Increase staff retention rates and surgical staff teamwork through improved case support

Take care of credentialing and CME by using the platform as port of your normal workflow during your workday
Hospitals are constantly looking for data to manage quality assurance - regardless of whether the hospital is self-insured or uses third party insurers. Caresyntax provides new data sources that can provide leading and lagging indicators of patient safety.
Refine your focus on safety with data-driven surgery.
Track Outcomes, Patient Risk Factors and compliance with Surgical Safety Checklists

Leverage Video and Big Data to identify new indicators of risk like Surgical Technique, Decision Making and Teamwork Dynamics

Enable data-driven collaboration with the Hospital Quality Assurance, Third Party Insurers and other risk managers to create innovative risk programs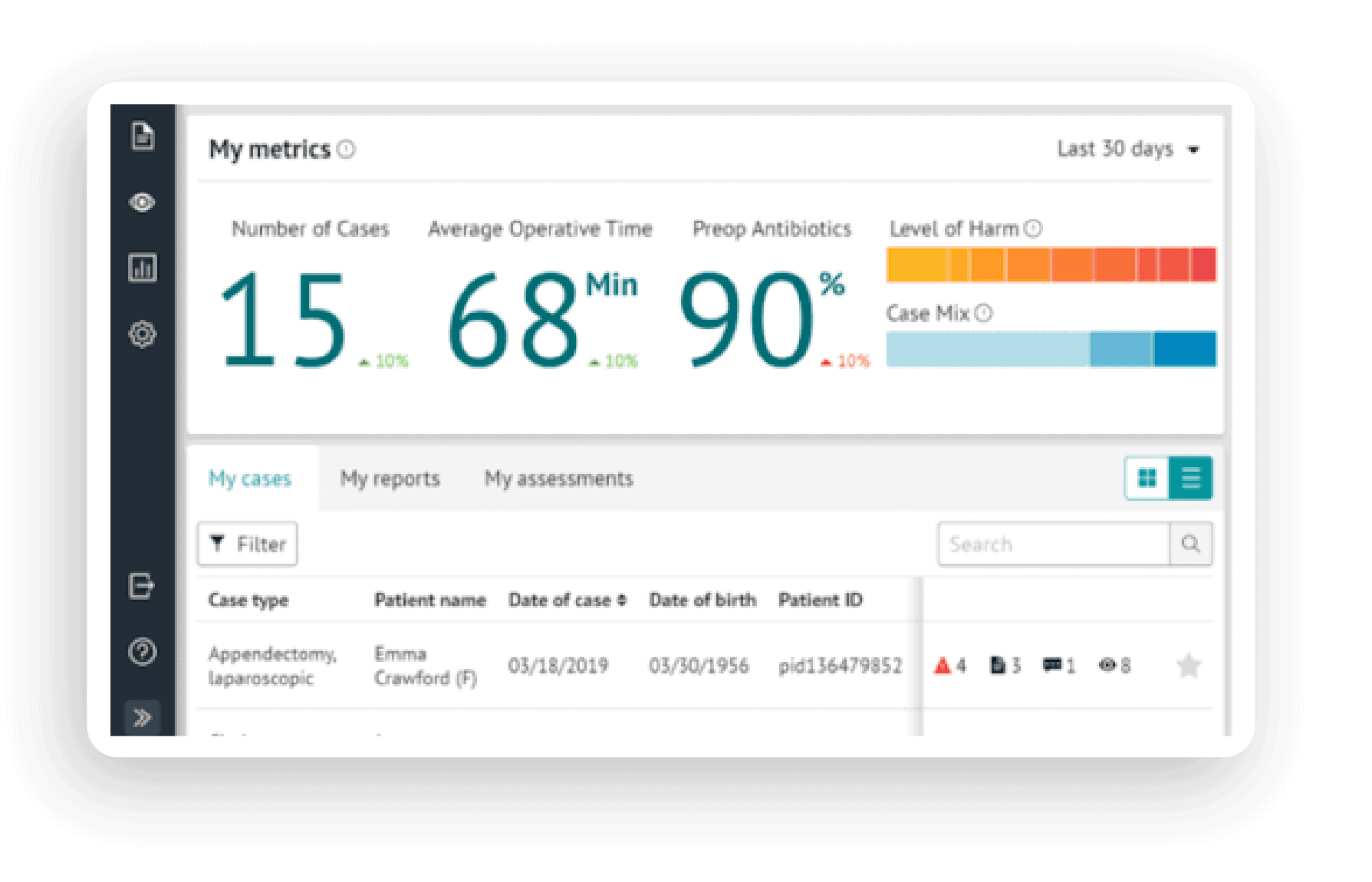 Improve Perioperative Efficiency and Staffing
Optimize one of the most expensive capital assets in the hospital - your Operating Rooms. Insights based on data from your EHR, Inventory and Financial systems helps your team improve scheduling practices, optimize throughput, and identify cost-savings.
Improve efficiency and OR staffing with data-driven tools.
Cohort analysis on high fidelity surgical records identifies sources of surgical variability which impacts profit margins

Manage OR blocks, staff, and supplies efficiently with intelligent checklists and AI tools

Better understand team members' strengths and opportunities for change to guide quality improvement and incorporate best practices into the surgical workflow
Modernize Surgical Education
Modernize your resident training and fellowship programs with data-driven surgery - surgical education for the always connected YouTube and Zoom generation.
Accelerate effective training and accreditation among your clinicians.
Assess and improve surgical skills through personalized, video-based training and coaching based on peer-to-peer feedback through standardized assessments like OSATS, NOTSS, GOALS, GEARS etc

Enable your expert surgeons and proctors to virtually scrub-in and provide remote proctoring and mentoring

Annotate recorded video content to denote key surgical activities or highlight areas of needed improvement
Over 10 Million Cases
The Caresyntax Database contains over 10 million surgical cases and is growing every day.
Over 50,000 Surgeons
Over 50,000 surgeons are represented in the database, enabling powerful surgeon-level comparisons.
Let's Continue the Conversation!
Want to learn more about Caresyntax and how its capabilities can work for you?