Analysis of Surgical Trends During COVID-19
COVID-19 had a significant impact on the state of surgery at hospitals across the country in 2020. Our research report, "The State of Surgery: An Analysis of Surgical Trends During the COVID-19 Pandemic," reveals that Caresyntax customers completed significantly more cases than the national average throughout these challenges.
Elective surgeries saw a193% decline in case volume inApril 2020 compared to 2019.
The average hospital in the U.S. saw a 35% reduction in surgical volume just from March to July 2020, peaking at 59% below 2019 volumein April.
This contributed to over $200 billion lost — a toll that continued to grow into early 2021 as the virus rampaged communities across the U.S.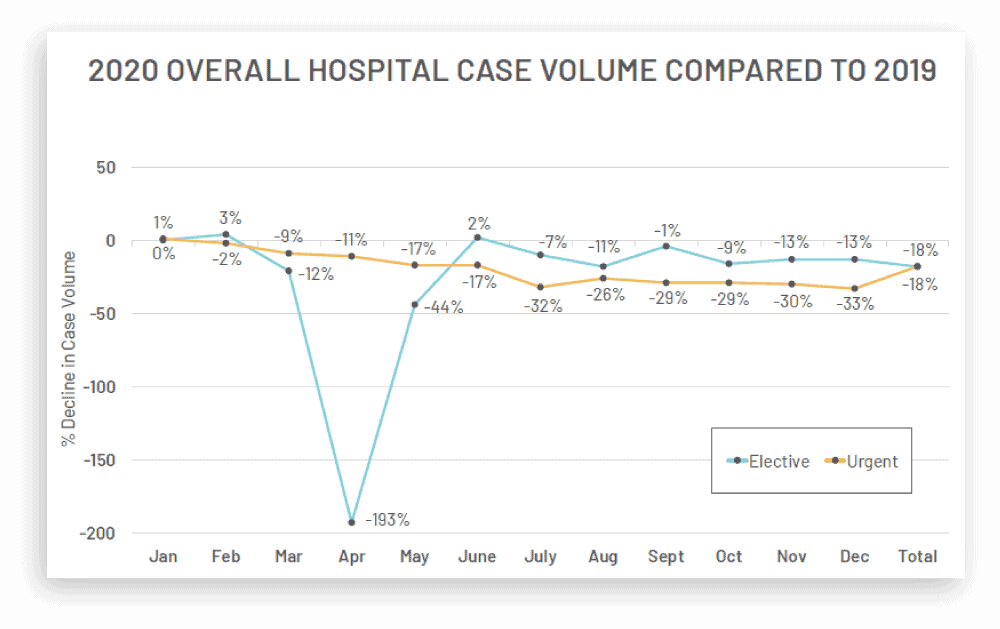 Impact on Caresyntax Customers
Hospitals that used CX-INSIGHT to guide decision making in 2020 completed 16% more surgeries than those that didn't.
More surgeries per day based on newfound operating capacity
Additional revenue per operating room
Additional savings peror based on better block time usage
Let's Continue the Conversation!
Want to learn more about Caresyntax and how its capabilities can work for you?